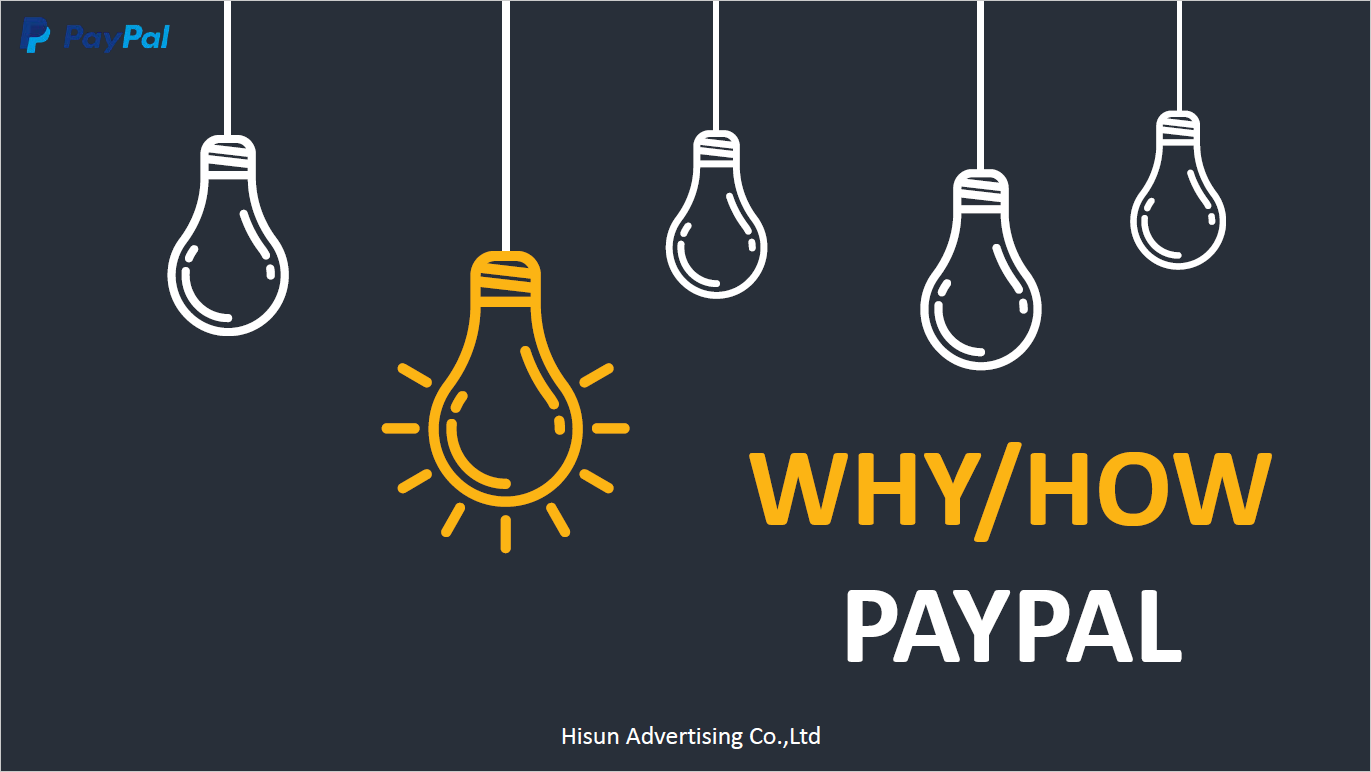 We use PayPal to accept credit card payments, by PayPal invoice mostly. Although PayPal.com is already a world-renowned payment platform, there are still many customers do not know PayPal. This article gives some basic introduction to the PayPal. If you have specific questions about payment, please contact PayPal.com directly.
The PayPal will charge 4.4% + usd$0.30 as the transfer fee, and our quoted fees are for products and delivery only, so if you want to use the PayPal/Credit Card to finish the payment, you would be asked to pay for the additional PayPal transfer fee. For example: if the amount of your order is $100, then you need to pay total: (100 + 0.3)/(100%-4.4%) = $104.92
Why using Paypal?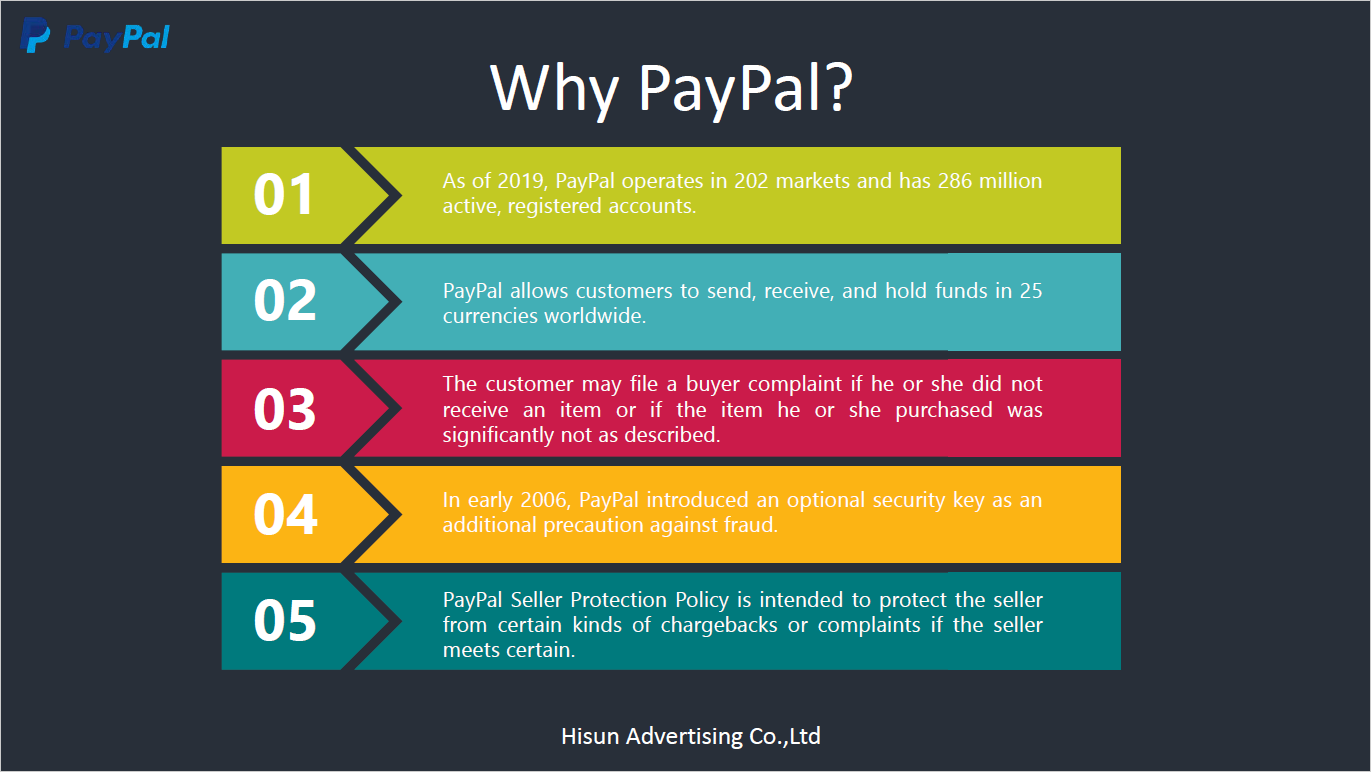 As of 2019, Paypal operates in 202 markets and has 286 million active, registered accounts.
PayPal allows customers to send, receive and hold funds in 25 currencies worldwide.
The customer may file a buyer complaint if he or she did not receive an item or if the item he or she purchased was significanty not as desctibed.
In Early 2006, PayPal introduced an optional security key as an additional precaution against fraud.
Paypal Seller Protection Policy is intended to protect the seller from certain kinds of chargebacks or complaints if the seller meets certain.
Requirements to sign up a PayPal account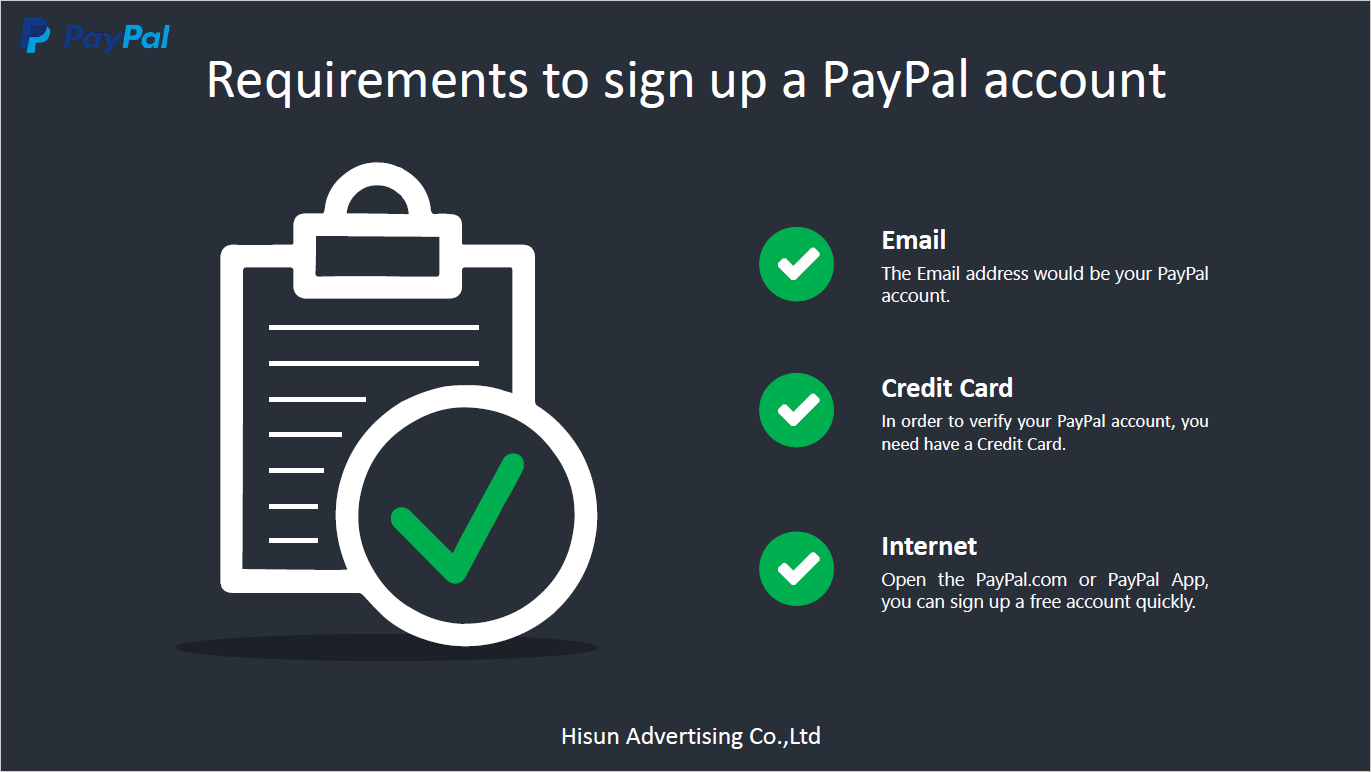 Email. The email address would be your PayPal account.
Credit Card. In order to verify your PayPal account, you need have a Credit Card.
Internet. Open the PayPal.com or PayPal App, you can sign up a free account quickly.
What's PayPal Invoice?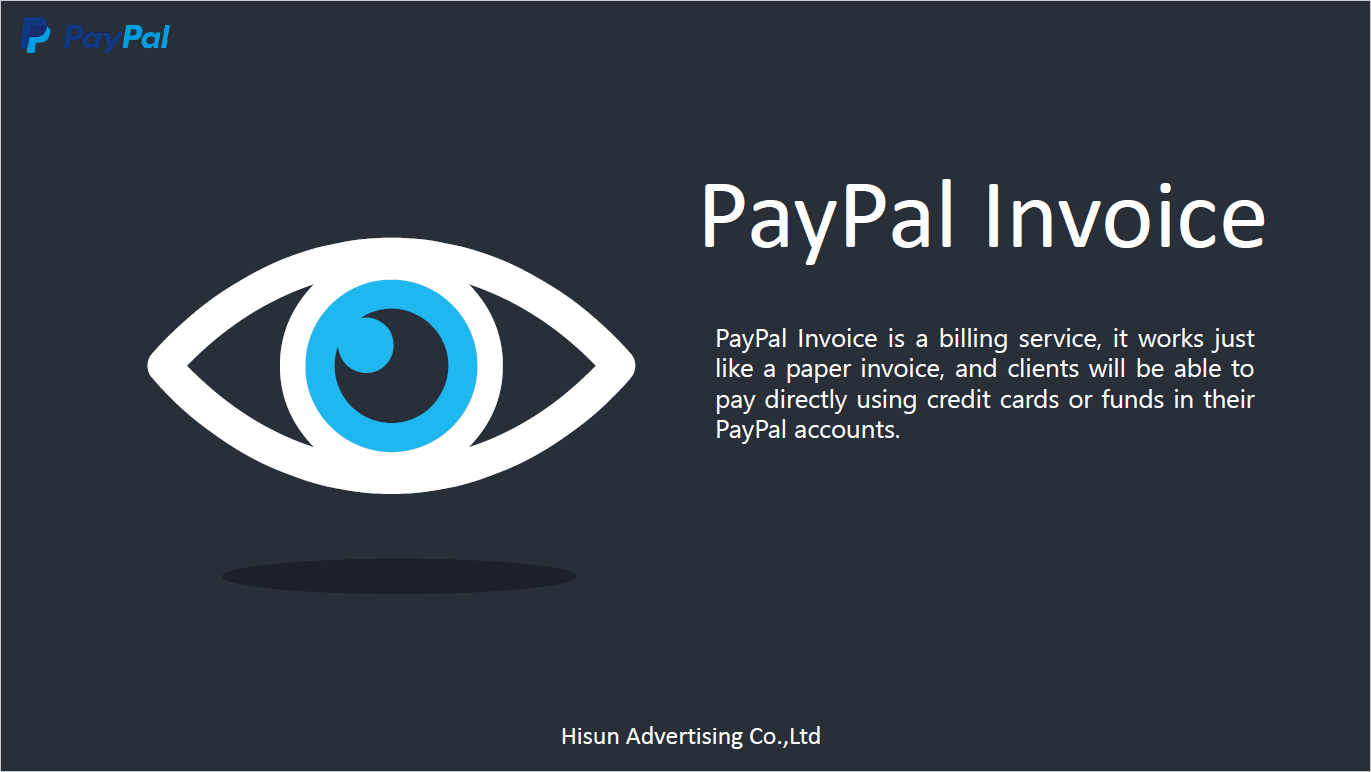 Paypal Invoice is a billing service, it works just like a paper invoice, and clients will be able to pay directly using credit cards or funds in their PayPal accounts.
Step 01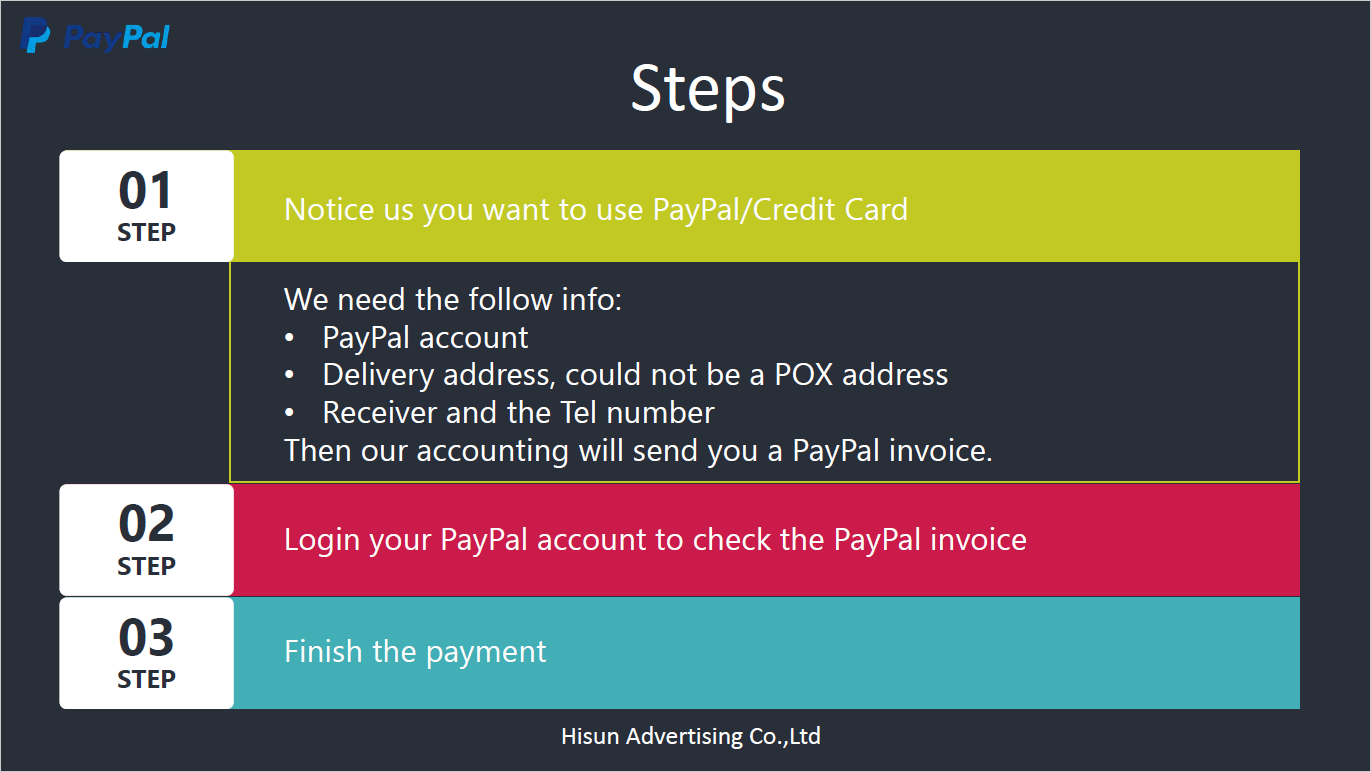 Please tell us that you want to use the PayPal/Credit Card, and we need the follow info:
PayPal account
Delivery address, could not be a POX address
Receiver and the Tel number
Then our accounting will send you a PayPal invoice.
Step 02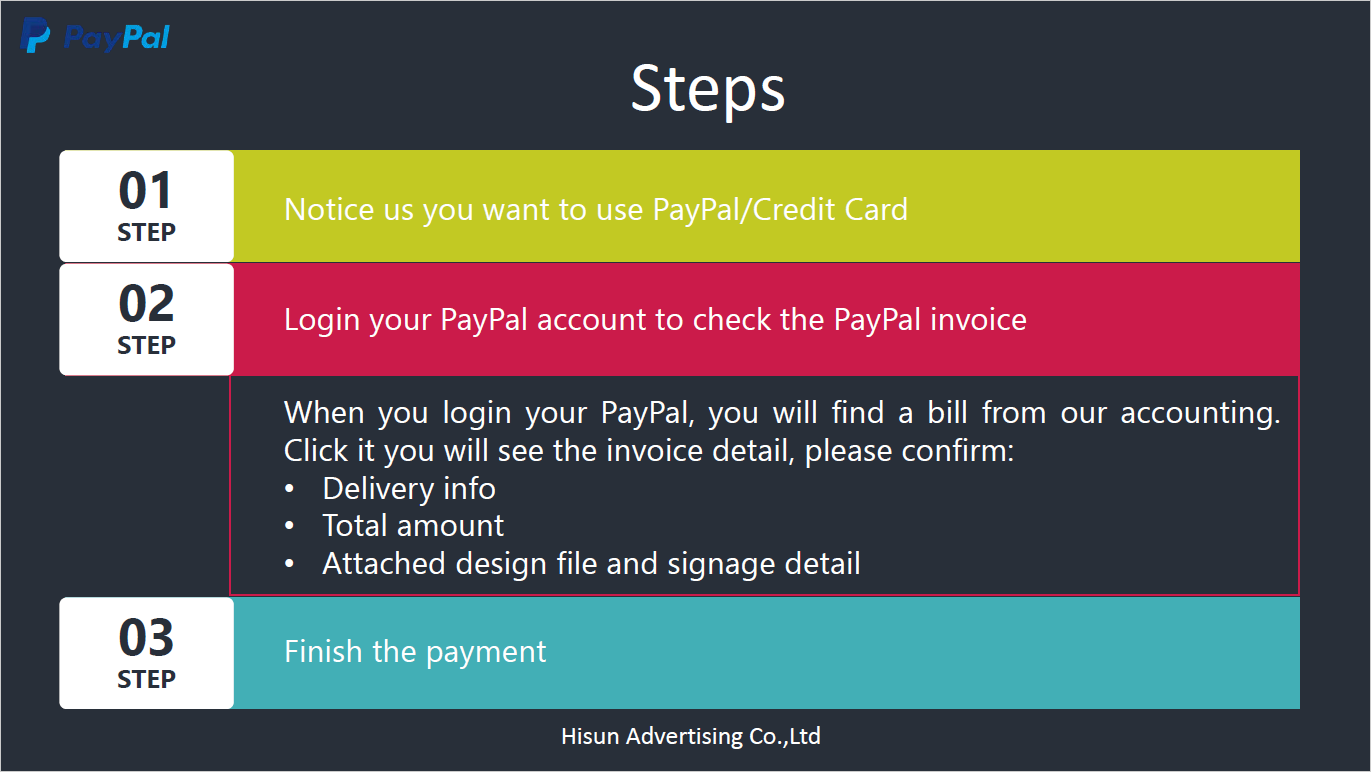 When you login your PayPal, you will find a bill from our accounting. Click it you will see the invoice detail, please confirm:
Delivery info
Total amount
Attached design file and signage detail
Step 03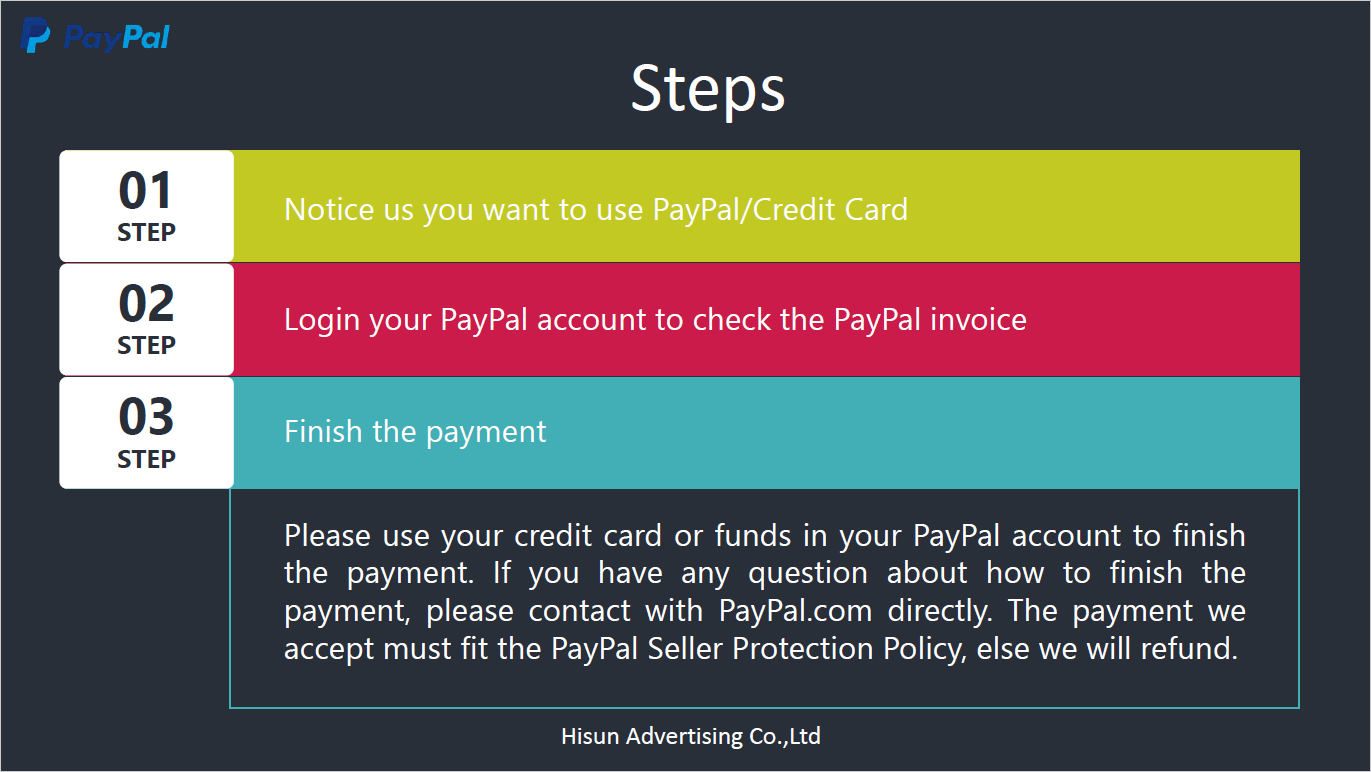 Please use your credit card or funds in your Paypal account to finish the payment. If you have any question about how to finish the payment, please contact with PayPal.com directly. The payment we accept must fit the PayPal Seller Protection Policy, else we will refund.
If you need to download a pdf format file, please visit: https://blog.ledbacklitsigns.com/pdf/paypal.pdf